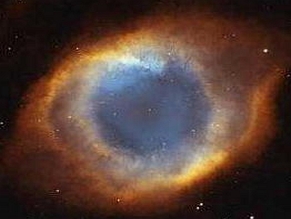 Welcome to one of the world's most unique scientific sites.







February 7th, 2017 -

New Article with many new breakthroughs discovered. Article title: Do Metals that affect time slow the aging process?

February 6th, 2018 -



New MAJOR Anti-Aging Breakthrough Coming Soon. Stay tuned...................





Solar Weather conditions are looking good for a new ARV session to be performed between February 21st and 23rd, 2018. Check this news page around these dates for confirmation of the final date.

Coming Soon - Banisteriopsis caapi & Genuine Hawaiian Ormus

January 27th, 2018 -

Detailed Schematic w/ concept / theory and new Video finally completed!




January 25th, 2018 -

ARV Session Analysis complete for the future closing of higher or lower dow jones activity. It appears our equipment technology upgrade was a success!





January 24th, 2018

January 2018 ARV Session Completed





Jan 22nd, 2018

ARV Session Date is now confirmed. A Dow Jones Associative Remote Viewing Position of the Dow Jones will take place tomorrow night for its approx position on Thursday January 25th, 2018. Results will be published on Wednesday January 24th, 2018. See our ARV page for further details.

January 21st, 2018 -

ARV device upgrade completed. Detailed Schematic and Details to follow soon. Visit Page for pictures and a video

January 16th, 2018

Solar Conditions are looking favorable for the next ARV session to be conducted between January 21st and January 23rd 2018. CHeck our ARV page for the final date, times and session posting. Thank you for your interest in our online ARV project.

December 6th, 2017

This month's ARV session is postponed until January 2018. This is because the moon's first quarter occurs on Christmas Day in December 2017 during the holidays when the U.S. markets are closed. The remote viewing amplification machine is also undergoing an upgrade/overhaul. Full schematic details are forthcoming. The rough outline has been placed on this page.





November 27th, 2017 -

Analysis for the Friday November 24th, 2017 ARV Session completed







View the latest Associative Dow Jones Remote Viewing Sessions





November 25th, 2017 Dow Jones ARV session completed. Results have been posted on the ARV Session Page.







November 17th, 2017.

The 3rd Edition of of our remote viewing series is now available. View the first 6 chapters FREE




Nov 14th, 2017 - INTRO REDONE for book #3 of our associative remote viewing series
November 6th, 2017. - November 3rd, 2017 ARV Session Analysis/Results are now available. .
October 26th, 2017 - October, 2017 ARV session completed
Ocotber 23rd, 2017 - 2018 Almanac is now completed. Click to visit book synopsis page. .
October 22nd, 2017 - The Future Position for the Dow Jones on Friday October 27th, 2017 will be revealed in an ARV session taking place on Wednesday October 25th, 2017, whose results will be announced on the ARV page on Thursady October 26th, 2017.
Ocotber 21st, 2017 - 2018 Almanac is now completed. Free PDF version available for the next 3 weeks for EZ3DBIZ.com viewers.
October 15th, 2017 - Conditions look good for our next ARV Dow Jones Session to take place between October 26th and October 28th, 2017
October 14th, 2017 - Rough Copy of 2018 Tao Almanac now available
Solar Weather Activity according to NOAA for November 4th shows a possible condition orange occuring (civil unrest) at the November 4th, 2017 event. This may change, however a full solar weather analysis will be completed 4 days before the event takes place.




October 9th, 2017

- Solar Weather Analysis on Hurricane Nate Complete



Oct 5th, 2017

Conditions for an ARV session are optimal as of Thursday/Friday Oct 5th and 6th, although our next ARV session will not be for about 2 more weeks.



View Master List of Published Articles over the last few years



October 2nd, 2017 - Completed Solar Weather Analysis of the Las Vegas Country Music Festival Massacre





September 29th, 2017 - This Month&¦39;s ARV analysis Completed





Sept 28th, 2017 - Page Correction




September 27th, 2017 - ARV session complete for Friday September 27th, 2017.





The 2018 Moon Void of Course Calendar Compelted






Sept 26th, 2017
An ARV Scan will take place tonight. Results for the future dow jones on Friday September 29th, 2017 will be posted on Wednesday September 27th, 2017 before 4 p.m. HI Time
September 23rd, 2017
Solar Weather and Hurricane Page re-written with more data and a more simple format. Hurricane Irma also added to the analysis.
September 23rd, 2017
Cosmic Ray Data and Analysis of Hurricane Maria Added to Hurricane Sunspot Solar Weather Analysis Page.
Conditions are looking good for a Dow Jones ARV session to take place between September 25th to the 27th, 2017. Stay tuned to this news page for veriification of the date.

September 12th, 2017 - Our hearts go out to Florida, Texas and other southeastern states affected by this season&¦39;s hurricanes. Wishing you Save and Rapid Recovery.
Climate Change Page Updated with New Data Showing how last month&¦39;s sunspots contributed to the South Eastern U.S. Hurricanes

Note: ARV Sessions. The Date of New ARV sessions will be posted on this page 48 hours in advanace. The next round of ARV sessions will begin in late September 2017.

September 7th, 2017 - new article published - Can the Power of the Mind Reverse Aging?

September 6th, 2017 - new article published - Is Climate Change Responsible for the Hurricanes in Texas. Louisiana, Georgia and Florida?

Revised and Updated 2017 Edition.

Solar Flares and their effects upon Human Health Revised 2017 Edition is now available for free reading. Visit the book synopsis page for details.

August 29th, 2017

Results of the August 29th, 2017 ARV session are now complete
August 27th, 2017 - ARV scan complete. Learn More
Emails show Monsanto tried to &¦39;ghostwrite&¦39; research
August 25th, 2017 -
New Videos added to
Girona Story

August 23rd, 2017 - Possible Upcoming American Civil Unrest Alert

August 21st, 2017 -

Seasonal Peak ARV Session Chart Complete
http://www.ez3dbiz.com/seasonal_precognition.html
August 21st, 2016
New Article Published - How Higher Barometric Air Pressure Leads to Genius. A short summary of Dr. NakaMats

New Article Published August 12th, 2017

Solar Eclipses and the Stock Market

August 12th, 2017

Just Published - Remote Viewing. The Complete User&¦39;s Manual on Experiencing Future Consciousness. Read the 1st three Chapters FREE