News
01-27-2013

New Books

Visit the Books Page on the homepage to See our Latest Releases
Never Visit Your Dentist For Repair of Cavities Again Return to Homepage
Go to Article Index
Book Published by EZ3DBIZ.com:
The Complete Guide to Natural Toothache Remedies and Re-mineralization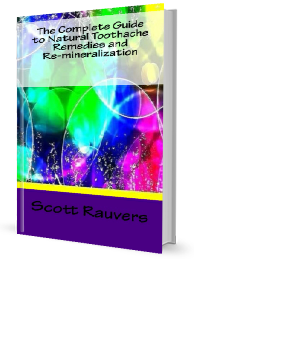 Related Articles:
The 2014 Toothache Healing Method
Natural Methods to Relieve Stomach Pain and Stomach Aches
Natural Flu Shot Alternative
View a Video and Instructional Guide on How to Make Your Own Ormus

by EZ3DBIZ.com


Solar and Local Weather Conditions and Toothache


On 2 occasions I had a toothache, they occured during
strong condition red solar periods
. This was quickly relieved with oil pulling and the instructions shown on this page to relieve toothaches or repair cavities.
Most important of all I immediately removed all industrially processed foods for the next few days.
Added March 4th, 2015
I have noticed over the years that toothaches and related discomfort will usually occur during times of higher solar flux activity or when the suns solar flux is above 4.0. Throughout the years I have discovered that foods high in Qucertin have the best effect at limiting this discomfort, especially toothache when solar activity is higher. The food highest in Qucertin is Capers, with apples being also high in Qucertin. So I have discovered that taking Apple Juice and Capers together works extremely well when a toothache flares up, especially during higher solar activity.
As far as localized weather conditions go, a
rising Dew Point
seem to also increase the risk of toothache and abscess formation. It is during these times I have avoided excess sugar intake and detox my body more often during these periods to avoid cavities. A rising Dew Point increases the amount of dampness in the air. If you Google
damp weather + toothache
, you will see numerous reports of people who experienced toothaches during this period.
You may find the last few days of Dew Point Activity in your area courtesy of
Weather.gov
Click here
for Portland, OR (Dewpoint is Dwpt)
Historical Weather Resource:
Weather Underground
<
http://classic.wunderground.com/weatherstation/WXDailyHistory.asp?month=2&day=3&year=2013
To get historical data for your area, enter into Google your city and historical dew point average. An example is:
Dew Point + February 10, 2013 + Portland, OR
The Amino Acid Carnosine and Tooth Health (Added May 9th, 2014)
Carnosine has been used to heal Gum Infections. I personally have noticed after taking the Carnosine RejuvenEssence Synergistic formula, I have stronger teeth and gums and no more tootaches from eating excessive chocolates. This could also be from taking the Vitamin D3, which synergizes with the Carnosine.
Carnosine has been made into Nasal Sprays, which allow faster absorption into the body.
Carnosine has been made into patches, which are used by athletes.
Yeast extracts such as Vegemite or Marmite (which are extremely high in B vitamins) have been shown to boost Growth Hormone in the body by up to 30%.
The Drink Newcastle Brown Ale is also showing supporting evidence to boost Growth Hormone.
Some anti-aging enthusiasts recommended taking Carnosine with CQ10 and Vitamin E.
Vodka, at the rate of 80mg to 200mg of Carnosine has been shown to increase the absorption of Carnosine absorbed by the body.
The Benefits of a Dropping Dew Point:
A dropping dew point I believe increases
circulation
in the upper part of the body, especially the brain and jaw areas. This is why toothaches are not as common when the Dew Point is dropping. Another period of increased upper body circulation is during rising sunspot periods just before a solar flare, which I have termed
condition blue periods
. This is a period of increased scientific breakthroughs and inventions. So we can conclude that during periods of
dropping dew point
averates, it is a favorable time for scientific progress and inventions, as more mental circulation is occurring around this period.
So we all get cravings for sugary and flour based foods every now and than and it is okay to eat acidic foods every now and than. This is because an overabundance of acidic foods leads to illness and disease. So I have successfully come up with the following combination that gets results. I will eat mild detox foods around the new moon, as well as drink lots of spring or purified water. Detox foods include Parsley, Cilantro or other foods that remove metals from the body. Other foods include Apples, Flaxseeds, Lemons, Garlic and Artichokes. Just as the new moons crescent appears, my body seems to be more resistant to the effects of acidic foods, so I enjoy light pasta, cheese and salted peanuts. Another aggravating condition is a drop in air pressure that causes the nerves to experience pain. This term is called
barodontalgia
. You can learn more about this in the article titled: Effects of Altitude on Teeth at E-how.com
http://www.ehow.com/info_8114278_effects-altitude-teeth.html
Medicinenet.com states that Dr. J. Hollander conducted a study on pressure and humidity and their relationship to arthritis and found that high humidity and low pressure both aggravated the condition. Source: E-how.com
http://www.ehow.com/about_5063824_effects-barometric-pressure-body.html
The Natural Healing of Teeth
The healing of teeth is simply having more of the right bacteria present in your mouth versus the bad bacteria. It's only knowing what methods to use that will keep your teeth for as long as you want. A high and properly balanced diet in the
right minerals
prevents any type of tooth decay that may occur. You only need to know what foods to take, when to take them and how much to take. A high carbohydrate diet has been shown to lead to tooth decay, but the worst offender
is sweet sugar
.
Researchers speculated that the mineral content of the unrefined carbohydrates may prevent the bacterial acids from leaching minerals out of the teeth
Here is another method I have used with success to relieve a severely infected tooth and gums in 24 hrs or less.
Started brushing teeth again 2 times daily with Ormus and toothpaste (I would go weeks without brushing my teeth because I never get any cavities, however this is what happens when I ignore my brushing!)

Stop eating processed foods, which make the body acidic when eaten. This includes foods with white flour, sugar and canned foods. Reduced stress and rested more.

Most important, I made body more alkaline by drinking Apple Cider Vinegar and Spring Water
Oil pulled 3 times daily with sunflower oil.
I than boosted my Vitamin K intake by eating raw Organic Kale (you can heat in the microwave for a few seconds to make it softer)and raw Organic Parsley taken with 2 teaspoons of cod liver oil to boost absorption of vitamin K.
WHEN PAIN WAS SEVERE MIXED BENODITE CLAY AND WATER. THAN APPLIED THIS PUTTY TOOTHACHE AND INFECTED GUM AREA FOR 20 MINUTE INTERVALS SPACED 2 HRS APART. Than oil pulled afterwards.
For dinner I had Plain Organic Yogurt with Honey to sweeten and more Kale and Parsley, which are super high vitamin K and pull metallic toxins from the body.

Ate pumpkin seeds throughout the day to flush out parasitic bacteria and drank a combination of apple cider vinegar, garlic and honey drank throughout the day. The formula is as follows: 1/2 gallon of spring water with 3 capfulls of apple cider vinegar, 3 teaspoons of garlic powder and 4 teaspoons of honey. You can vary the dosagaes, but this gives you a general idea of how to put the formula together.

You can find literally thousands of testimonials and user experiences from people who have used this combination by doing a Google search for Apple Cider vinegar and Garlic
The above has always relieved any toothache or severe gum infection within 24 hours or less without fail.

Ancient Chinese Herbal Remedy for Toothache
Mix the following herbs together and use as a mouthwash: Anemone Cernua, Fo Ti (He Shou Wu), Angelica Anomala, Selenium Monnieri, Asarum Sieboldii, Quercus (also used to heal gingivitis) and Dentata.
Another good natural antibiotic to have is to use a combination of Garlic and Thyme. This helps fight infection around the tooth. Clove oil can also be used to temporarily remove the pain, but only numbs the pain and is not good for long term healing, like we are showing on this page. I usually use 1 teaspoon of Garlic Powder and 2 teaspoons of thyme to spring water, which makes a very powerful natural antibiotic, killing any remaining tooth infection caused by the toothache.
What is most interesting to note is that the herbs that are natural antibiotics, all
thrive in clay soil
. These include the herbs Garlic, Thyme and Oregano. The reason this occurs is because the clay soil
holds in moisture
.
Simply put, sugar, the number 1 tooth killer, also is very destructive to the body. Over the long term it can cause unnecessary weight gain, leading to
diabetes
and/or
cancer
and so many other ills. Sugar generates and feeds gram positive bacteria in the mouth, the bacteria responsible for
tooth decay and gum disease
. Gram positive bacteria are also responsible for many other diseases of the upper body including
acne, tuberculosis, Streptococcus pneumonia, Francisella tularensis, and leprosy
. Gram positive bacteria is good in
other parts of the body
.
As we shall explain further in this article, foods high Vitamin K are the starting base for allowing cavities to heal naturally. Herbs that help create gram negative bacteria (the bacteria to help reduce cavities) in the mouth include: Chili Powder (high in Vitamin K and A), Paprika (high in Vitamin K and A), Curry, Cayenne Pepper and Cumin Seed.
How to Instantly Heal a Toothache


The 2 most powerful combinations to stop a toothache immediately are
Vitamin K2
(Found in
natto
, available from Korean and Japanese Supermarkets) and
Fermented Cod Liver Oil
. It works even better if you include
Lecithin Granules
containing phosphate, which helps the Cod Liver Oil and Vitamin K2 absorb into the body faster. If you have a toothache or abscess now, a quick way to reduce the pain now, is to perform
Oil Pulling with Sunflower Oil
. Another method is to take
cashew nuts, cashew apples, or cashew shell oil
.
Myrrh powder
has also been used with success to heal teeth and gums.
One of the most effective natural remedies to tighten gums I have found is by placing freshly sliced garlic in cranberry juice. After just a few hours, you can really feel the gums of the teeth start to tighten up.
Another interesting observation, is the planet Saturn, which when it is in the proper conjunction with the Moon, adds significant strength to young plants, contains herbs that strengthen teeth and bone, as I show in my article titled:
Planetary Forces, Alchemy and the Strengthening Power of Recombination